What is a virtual consultation? Hit the link...send me a few photos...I will analyze your case and send you back a video with my recommendations, including pricing. Super easy!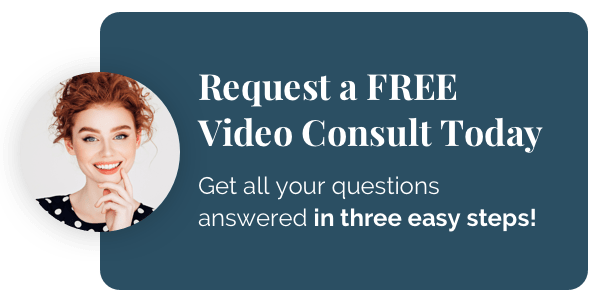 When people find out that I am a dentist, they almost always ask, "Why did you choose to become a dentist?"
It started with some dental problems I experienced as a child, which had a negative effect on my self-esteem. My family dentist when I was growing up in Texas was a great guy, and when he took care of my dental problems, he truly changed my life. I'll never forget that.
My "why" is very simple: bringing that same kind of joy to the lives of my patients also brings joy to my life.
I first visited the Emerald Coast when I was 16 years old. We fell in love with the area and visited as often as we possibly could. My husband proposed to me on this beach in 2001, and we always dreamed of making our home here. While I will always be a Texan at heart (Gig 'em Aggies!), it is truly our dream come true to live here.
When I met Dr. Fleitz, we discovered many similarities in our philosophies—and the concept for our dream practice, 30A Smiles, was born.
When I'm not doing dentistry, I'm hanging around with my two most favorite people: my husband Dirk, and our son Hunter, usually involving something outdoors and with lots of sunshine, or related to college football. Our golden retriever, Annabelle, tags along with us pretty much anywhere we go. I keep my batteries charged through a circle of friends and family I treasure, and a few of my favorite places: Good News Methodist Church, the Children's Volunteer Health Network, the Seaside Neighborhood School and Sacred Heart Hospital Emerald Coast.
My passion is providing cosmetic dental care of the highest caliber; that is, after all, how this journey began for me. I also love improving the health of any smile which has fallen into disrepair.
Whether it's shooting the breeze at your six-month appointments, or tackling a bigger dental project, it fulfills me to make people happy. If I can alleviate their concerns, and help them to walk out of my office with their head held a little higher, with a little more spring in their step, ready to face the world with more confidence--I've done my job and that is what makes me happiest.
You don't have to travel far or to the big cities to have your simple or complex dental needs addressed any longer. Come meet me and see our beautiful office. You'll be glad you did!
Education
Awards and Honors
Professional Affiliations
Powered by the Community
Sacred Heart Hospital of the Emerald Coast, Advisory Board
Children's Volunteer Health Network, Board of Trustees
Seaside Neighborhood School former school board member
Good News United Methodist Church